Cambridge is a 16.3 hand Holsteiner stallion trained to Prix St. George level with wonderful floating gaits and a lot of natural impulsion. With his super personality, he is very quiet and is patient with Training level riders while providing an excellent education to advanced riders.

Melos is a 16.2 hand Danish Warmblood gelding who has large rhythmic gaits and a lot of natural implusion. He is an excellent schoolmaster for beginners as well as more advanced riders. He is a retired Grand Prix dressage horse who has also spent three years as a Pegasus therapeutic horse.

: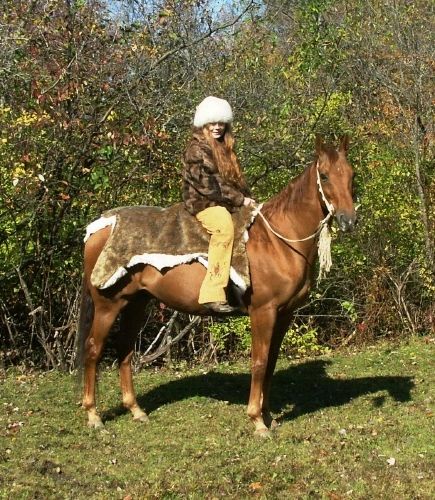 Le Stat is a lovely mover with very comfortable gaits who teaches riders to relax their seats to become one with the horse. He is conversant in all lateral work and is "bomb proof".
L. A. Baltic Lejend is a 17 hand Swedish Warmblood gelding schooled to Prix St. George level whose specialty is lateral work and work in hand. He is a great teacher and loves to perform.


My Magic Oreo is a 14.2 hand Welsh/Arab pony schooled to Third Level. He is a wonderful teacher to young children as well as advanced riders.